'Because
everybody deserves
a meaningful life'
Dr Joel Vos PhD MSc MA CPsychol FHEA
Academic
Psychologist
Philosopher
Researcher
Lecturer
Existential therapist
Public
Author
Speaker
Artist
IMEC Chair
IMEC conferences
IMEC Art & Music
IMEC Support Groups
IMEC Training & workshops
IMEC Publications
Upcoming lectures, training & workshops by Dr Joel Vos
Introduction to Meaning-Oriented REBT: How to Help Clients with Existential Question
Online training at the Albert Ellis Institute in NYC on how to work with meaning in Cognitive-Behaviour Therapy.
Check out the upcoming lecture series of Dr Vos
In Spring 2022, Dr Vos will give a series of lectures via Onlineevents on meaning in life, economics and COVID-19.
Discover your meaning in life: learn how to make decisions, enjoy, and live your life to the fullest
This is the evidence-based training based on Dr Vos' best-selling book 'Meaning in life', shown in clinical trials to effectively help trainees to live a more meaningful and fulfilling life, and improve their mental and physical health.
Evidence-based Meaning-Centered Practitioner (EMCP) Certificate
This training is for practitioners who want to learn how to help clients live a meaningful and satisfying life, based on the systematic reviews, meta-analyses and handbooks from Dr Vos.
Evidence-based Existential Practitioner (EEP) certificate
This training is practitioners who want to learn how to help clients with questions in life, and to live life more authentically and fully. This training is based on the global standard for existential training, 'Evidence-based Existential Therapeutic Competencies', written by Dr Vos, and published by the European Association of Psychotherapy.
NEW!! The existential competences framework: Development and preliminary validation
International Journal of Psychotherapy (European Association of Psychotherapy), 2021, 25(1):9-53.
Want to know which competencies a student or therapist in existential therapies should develop? Want to know which competences to include at your training institute? Want to know which therapists to fund by health insurances? Read this article!
This study aims to develop a competences framework for Existential Therapies, integrating perspectives from key authors, practitioners, and systematic empirical research. This framework may help to validate, justify, and improve training and practices. This competence framework of Existential Therapies may be used in the training and supervision of existential therapists, and by professional bodies and health authorities to identify and monitor critical competences.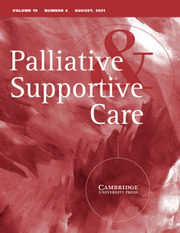 NEW!!! Cardiovascular disease and meaning in life: A systematic literature review and conceptual model
Palliative and Supportive Care, 7 May 2021
Want to prevent high blood pressure, heart attacks or strokes? Start with living a meaningful life! Read more in this article.
This study included a systematic literature review and a conceptual model on the role of meaning in life for psychological stress, mental health, and CVD risks. The literature review included 113 studies on meaning and CVD. The literature showed that a central clinical concern for patients is their question how to live a meaningful life despite CVD. Meaning-centered concerns seem to lead to lower motivation to make lifestyle changes, more psychological stress, lower quality-of-life, worse physical well-being, and increased CVD risk. The ability to live a meaningful life after CVD events is related with lower stress, better mental health, and several biomarkers. It may be hypothesized CVD patients may benefit from psychological therapies focused on meaning.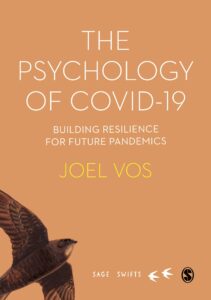 The Psychology of COVID-19: Building Resilience for Future Pandemics
2021. SAGE Swift: London.
Read the book that has influenced the health policies of several governments!

The Psychology of Covid-19 explores how the coronavirus pandemic is giving rise to a new order in our personal lives, societies, and politics. Rooted in systematic research on Covid-19 and previous pandemics, this book describes how people perceive and respond to Covid-19, and how it has impacted a broad range of domains, including lifestyle, politics, science, mental health, media, and meaning in life. Building on this, the book then sets out how we can improve our psychological and social resilience, to safeguard ourselves against the psychological effects of future pandemics.
Systematic Pragmatic Phenomenological Analysis: Step‐wise guidance for mixed methods research
Counselling & Psychotherapy Research. December 2020.
Want to apply an easy and systematic method in your research project? Use SPPA!

Structural Pragmatic Phenomenological Analysis (SPPA) is a pragmatic‐phenomenological methodology integrating qualitative and quantitative research, offering a systematic, sensitive and specific guidance to developing a reflexive understanding of individual experiences and meanings. Applications of SPPA have previously been published, but no systematic overview and guidance. This article offers an overview and a step‐by‐step guidance of SPPA.
---
The psychology of COVID-19: Building Resilience for Future Pandemics
Video by Dr Joel Vos PhD MSc MA CPsychol FHEA joelvos.com The Psychology of Covid-19 explores how the coronavirus pandemic is giving rise to a new order in our personal lives, societies, and politics. Rooted in systematic research on Covid-19 and previous pandemics, this presentation describes how people perceive and respond to Covid-19, and how it has impacted a broad range of domains, including lifestyle, politics, science, mental health, media, and meaning in life. Building on this, the presentation then sets out how we can improve our psychological and social resilience, to safeguard ourselves against the psychological effects of future pandemics. More details can be found in the book 'The psychology of COVID-19' by Joel Vos, published with SAGE
---
---
---
---