'Because
everybody deserves
a meaningful life'
Dr Joel Vos PhD MSc MA CPsychol FHEA
Academic
Psychologist
Philosopher
Researcher
Lecturer
Existential therapist
Public
Author
Speaker
Artist
IMEC Chair
IMEC conferences
IMEC Art & Music
IMEC Support Groups
IMEC Training & workshops
IMEC Publications
Buy my recorded lectures and learn at your own time and space!
The Science & Practice of Meaning in Life: How to Live a Meaningful Life? – Link
This lecture describes what meaning in life is, and how people can find it. Based on systematic research. Inspiring for anyone interested in learning to live a meaningful life, including people in the talking professions.
Rediscovering Meaning in Life after Trauma and COVID-19 – Link
This lecture is about how to live a meaningful life after trauma, pandemics and other life changes. It also explains how politicians influence our sense of meaning in life. Inspiring for anyone interested in learning to live a meaningful life, including people in the talking professions.
The Science of Existential Therapies: An Introduction – Link
This lecture gives an overview of the empirical foundations of working as a talking professional with existential themes such as meaning in life, responsibility and life's struggles. This is based on the largest body of empirical research in the field.
Getting Rid of Dictators and Stopping Climate Change: A Step-by-Step Guide to Creating Permanent Social Change – Link
This presentation uses a large body of research findings to explain how to build effective nonviolent social movements and political campaigns. This explains the Conditions and Mechanisms of Social Change model. It will be explained that for modern movements, the conditions of social change have changed (e.g. due to new policing laws), due to which they need to develop new strategies. The key message is that political movements need to become smarter, not bigger. The presentation also explains with insider-stories why several contemporary social movements, such as Extinction Rebellion and Just Stop Oil, are failing.
Breaking the Cycle of Injustice and Trauma: A Step-by-Step Guide to Creating Permanent Individual Change – Link
This lecture offers a thought-provoking overview of how individuals can get stuck in a cycle of structural injustice, and how they can get out of this cycle. This is based on the work from the existential philosopher Iris Marion Young, supplemented with empirical psychological research studies. The presentation offers a step by step approach to support individuals breaking the cycle (Social Justice Oriented Interventions).
Treating Victims of War, Oppression & Trauma + Preventing Activist Burnout – Link
This lecture may be relevant for therapists and laypeople supporting victims of political or social crises, such as information about stress and trauma responses. This may also be relevant for social movements, to develop emotional care for activists to prevent burnout. This presentation also gives an overview of the existential impact of stress/trauma, and how individuals can learn to live a meaningful life again after trauma.
The science of meaning in life and existential therapies – Link
This is an interview conducted by Natalie Fraser about meaning in life and existential topics. About punk as well! Buy this interview, and get access to other interviews as well.
NEW! How to live a meaningful life in a meaningless system Interview by Quique Autrey (Therapy for Guys, Texas) Link
Dr Joel Vos' 12 Rules for a Meaningful Life
(Alternative title: The problem with Jordan Peterson)
Interview by Amichai Levy
NEW!! The existential competences framework: Development and preliminary validation
International Journal of Psychotherapy (European Association of Psychotherapy), 2021, 25(1):9-53.
Want to know which competencies a student or therapist in existential therapies should develop? Want to know which competences to include at your training institute? Want to know which therapists to fund by health insurances? Read this article!
This study aims to develop a competences framework for Existential Therapies, integrating perspectives from key authors, practitioners, and systematic empirical research. This framework may help to validate, justify, and improve training and practices. This competence framework of Existential Therapies may be used in the training and supervision of existential therapists, and by professional bodies and health authorities to identify and monitor critical competences.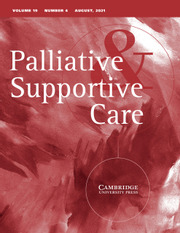 NEW!!! Cardiovascular disease and meaning in life: A systematic literature review and conceptual model
Palliative and Supportive Care, 7 May 2021
Want to prevent high blood pressure, heart attacks or strokes? Start with living a meaningful life! Read more in this article.
This study included a systematic literature review and a conceptual model on the role of meaning in life for psychological stress, mental health, and CVD risks. The literature review included 113 studies on meaning and CVD. The literature showed that a central clinical concern for patients is their question how to live a meaningful life despite CVD. Meaning-centered concerns seem to lead to lower motivation to make lifestyle changes, more psychological stress, lower quality-of-life, worse physical well-being, and increased CVD risk. The ability to live a meaningful life after CVD events is related with lower stress, better mental health, and several biomarkers. It may be hypothesized CVD patients may benefit from psychological therapies focused on meaning.
The Psychology of COVID-19: Building Resilience for Future Pandemics
2021. SAGE Swift: London.
Read the book that has influenced the health policies of several governments!

The Psychology of Covid-19 explores how the coronavirus pandemic is giving rise to a new order in our personal lives, societies, and politics. Rooted in systematic research on Covid-19 and previous pandemics, this book describes how people perceive and respond to Covid-19, and how it has impacted a broad range of domains, including lifestyle, politics, science, mental health, media, and meaning in life. Building on this, the book then sets out how we can improve our psychological and social resilience, to safeguard ourselves against the psychological effects of future pandemics.
Systematic Pragmatic Phenomenological Analysis: Step‐wise guidance for mixed methods research
Counselling & Psychotherapy Research. December 2020.
Want to apply an easy and systematic method in your research project? Use SPPA!

Structural Pragmatic Phenomenological Analysis (SPPA) is a pragmatic‐phenomenological methodology integrating qualitative and quantitative research, offering a systematic, sensitive and specific guidance to developing a reflexive understanding of individual experiences and meanings. Applications of SPPA have previously been published, but no systematic overview and guidance. This article offers an overview and a step‐by‐step guidance of SPPA.
---
The psychology of COVID-19: Building Resilience for Future Pandemics
Video by Dr Joel Vos PhD MSc MA CPsychol FHEA joelvos.com The Psychology of Covid-19 explores how the coronavirus pandemic is giving rise to a new order in our personal lives, societies, and politics. Rooted in systematic research on Covid-19 and previous pandemics, this presentation describes how people perceive and respond to Covid-19, and how it has impacted a broad range of domains, including lifestyle, politics, science, mental health, media, and meaning in life. Building on this, the presentation then sets out how we can improve our psychological and social resilience, to safeguard ourselves against the psychological effects of future pandemics. More details can be found in the book 'The psychology of COVID-19' by Joel Vos, published with SAGE
---
---
---
---